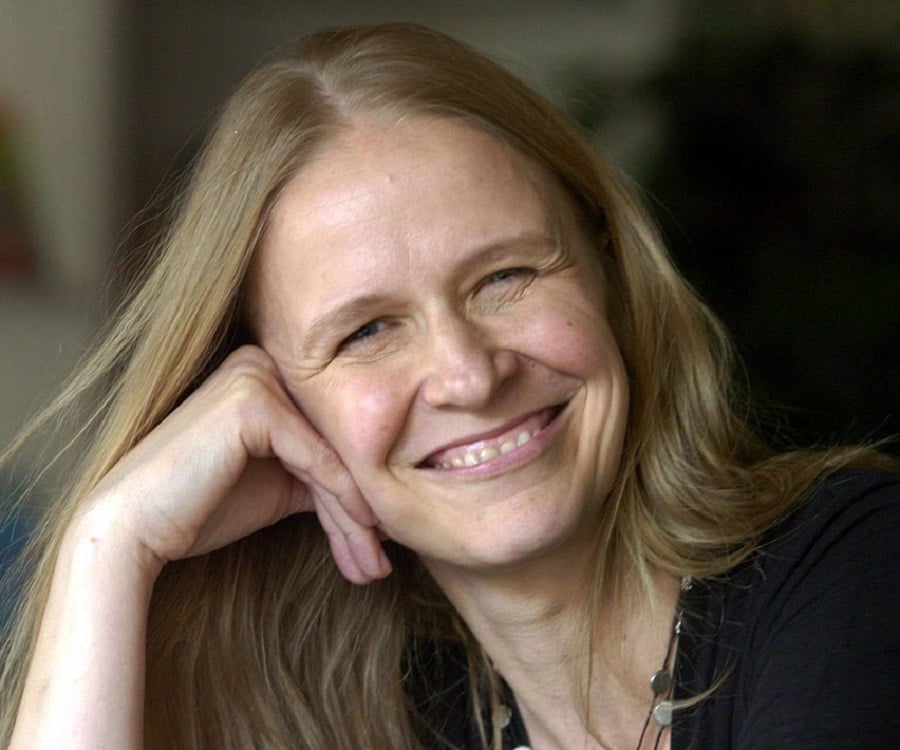 When it comes to fantasy writers, many people think of talents like J.K. Rowling, J.R.R. Tolkien, C.S. Lewis, and more. One of my favorite fantasy authors is Cornelia Funke, a German native with a unique charm to her magical stories. Many of her adventures begin or stay in our world, from Italy to Indonesia. Her child characters act their age and mature when they're ready. She writes a variety of characters and has even learned from her readers why certain characters or types are important. So far I have had the joy of reading her Inkheart trilogy, The Thief Lord, and Dragon Rider (I'm currently reading its sequel The Griffin's Feather). I hear wonderful things about her other books, such as her MirrorWorld series, which I intend to find and add to my collection.
A unique trait in Funke's fantasies is how grounded they are in our reality. A magical carousel is hidden in Venice, Italy. Dragons moved from Scotland to the Himalayas for their safety. Griffins reside in the Indonesian islands and have secret trades with poachers in exchange for gold. When asked why The Thief Lord is set in Venice, Italy, Funke said, "I wanted to show my readers that there is a magical place in their world that they can actually visit." I admire her reasons behind this decision and how it carries out in her other works. It really inspires me to travel the world and see it all.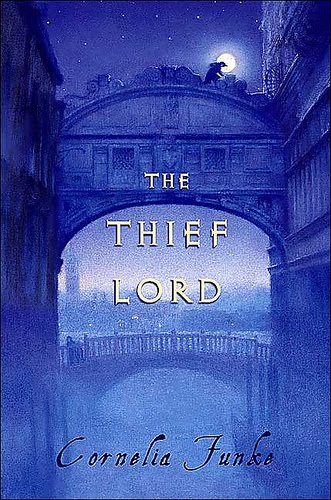 Funke never seems to forget that her characters are children that young readers can connect to. They act their age no matter what comes at them. At thirteen and sixteen, it's easy to see why Meggie and Farid fall for each other in Inkspell. But they are still young, so of course they can easily get jealous of others and soon drift apart in Inkdeath. All the children of The Thief Lord want to escape pressures and cruelty of adults, but also seek independence. They all support each other like a family. Scipio, the Thief Lord himself, wishes to grow up. He's like a foil to Peter Pan. Dragon Rider's Ben in both books has been exposed to mystical creatures of wonder and terror, and his reactions are all the same. He knows when he is in danger and is rightfully in fear, but he still can't help but be in awe of whatever creatures he encounters. These are all realistic flaws and characteristics of young children that readers can relate to and learn from.
Writing for readers young and old, reminding us of the magic in our own world, and stretching our imaginations on what we're capable of.
Characters in Funke's books range in age, race, and personality. I was amazed when rereading The Thief Lord to find Mosca's skin described as "beautifully black." I've learned in recent years how important representation is, so to have a main character in a 2000 children's novel must have been wonderful for young readers at the time. Another important character of color is the Black Prince in Inkspell. He's a heroic Robin Hood figure praised by his peers for standing up to the wicked Adderhead. The range of activity that female characters partake in these stories has grown over the years. I tweeted my praise for the active women in the Inkheart trilogy and Dragon Rider duology and Funke replied to it! She said "A reader once asked me why there is only one girl in ThiefLord. I never forgot how up set I was when I realized she was right!(sic)" I love how this shows she really listens to her readers and acts to do better in her future work.
A combination of all of these elements can be found in Through the Water Curtain & Other Tales from Around the World. This collection of fairy tales ranges from Japan to Siberia to Vietnam and more. Funke admits to not enjoying fairy tales for the confining lessons they taught to women of their time, but she admires them "For in their imagery of monsters and magical things they preserve many forgotten truths." The tales she found for this anthology are darker than what you'll find from Grimm or Hans Christian Andersen. Many of the female characters are more active in their destinies and help each other more than you'd expect. While some lessons still praise the women for doing what they're told, it is like a time machine to see what the standards were for different cultures at different times. It's a great read, but hard to find. I had to order mine online.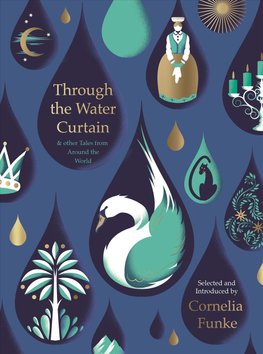 Cornelia Funke is an enchanting fantasy author who deserves more credit. Writing for readers young and old, reminding us of the magic in our own world, and stretching our imaginations on what we're capable of. Check out any of her books wherever you find them.